La rosa de Guadalupe [by Raul Amaru]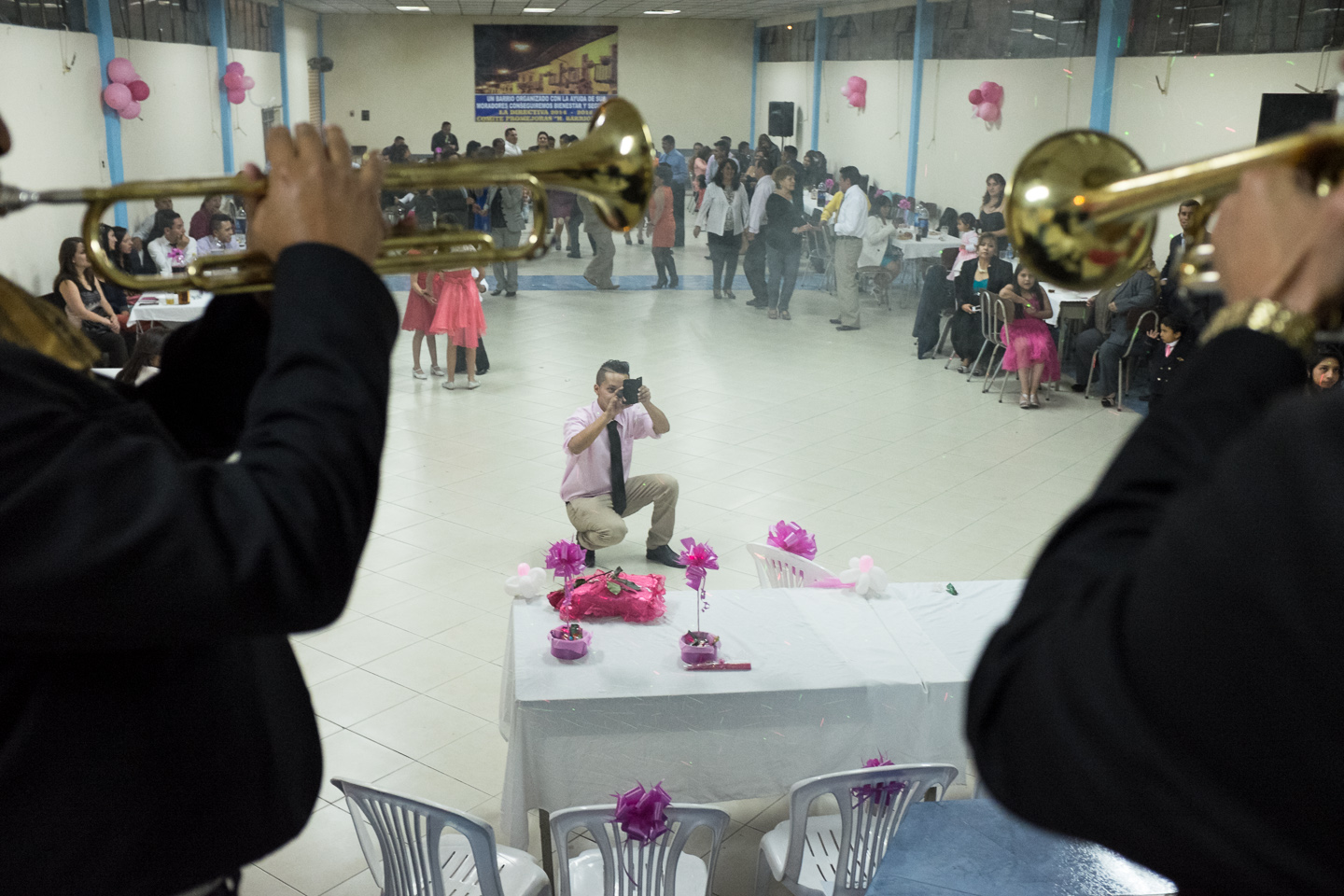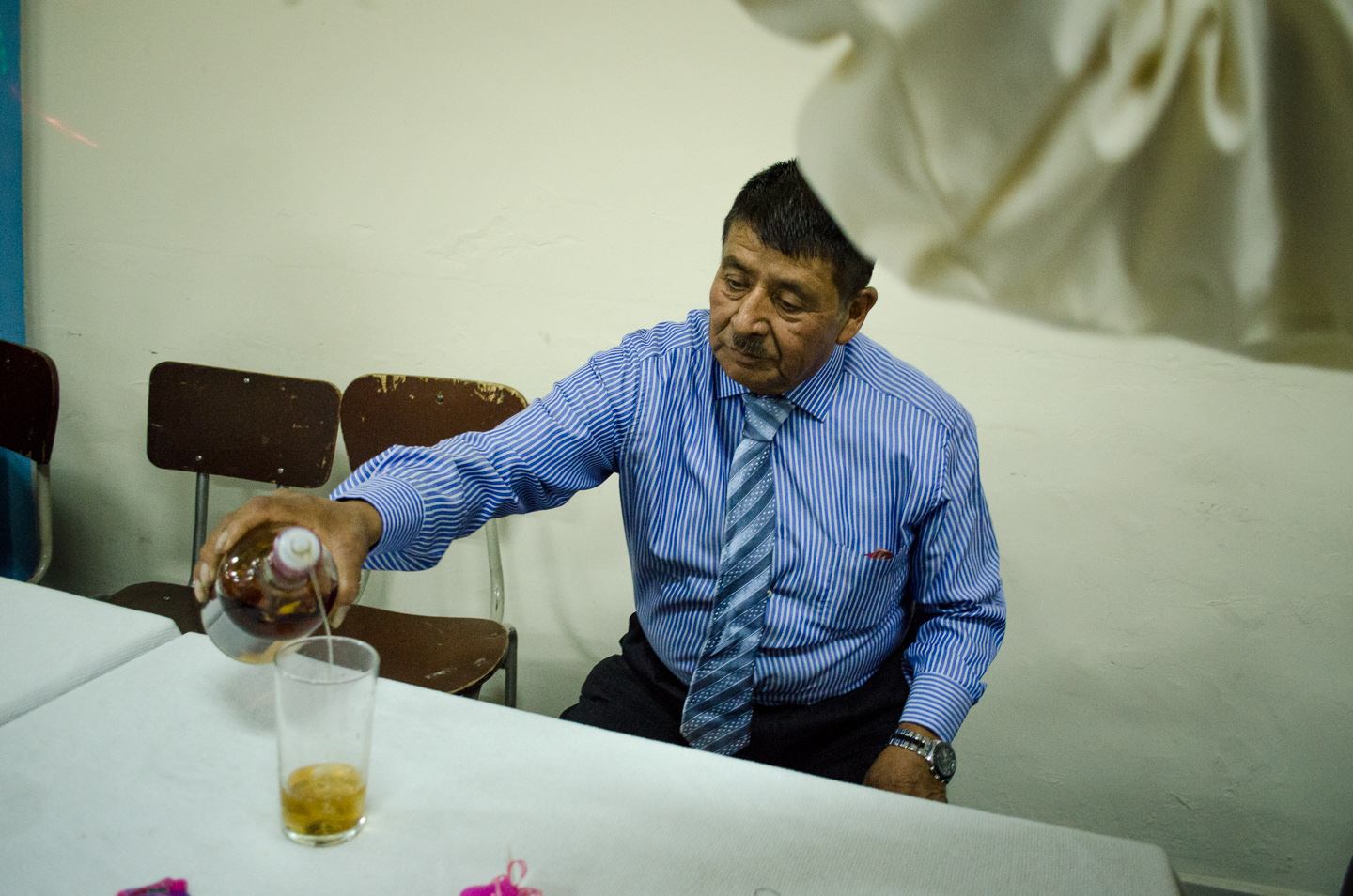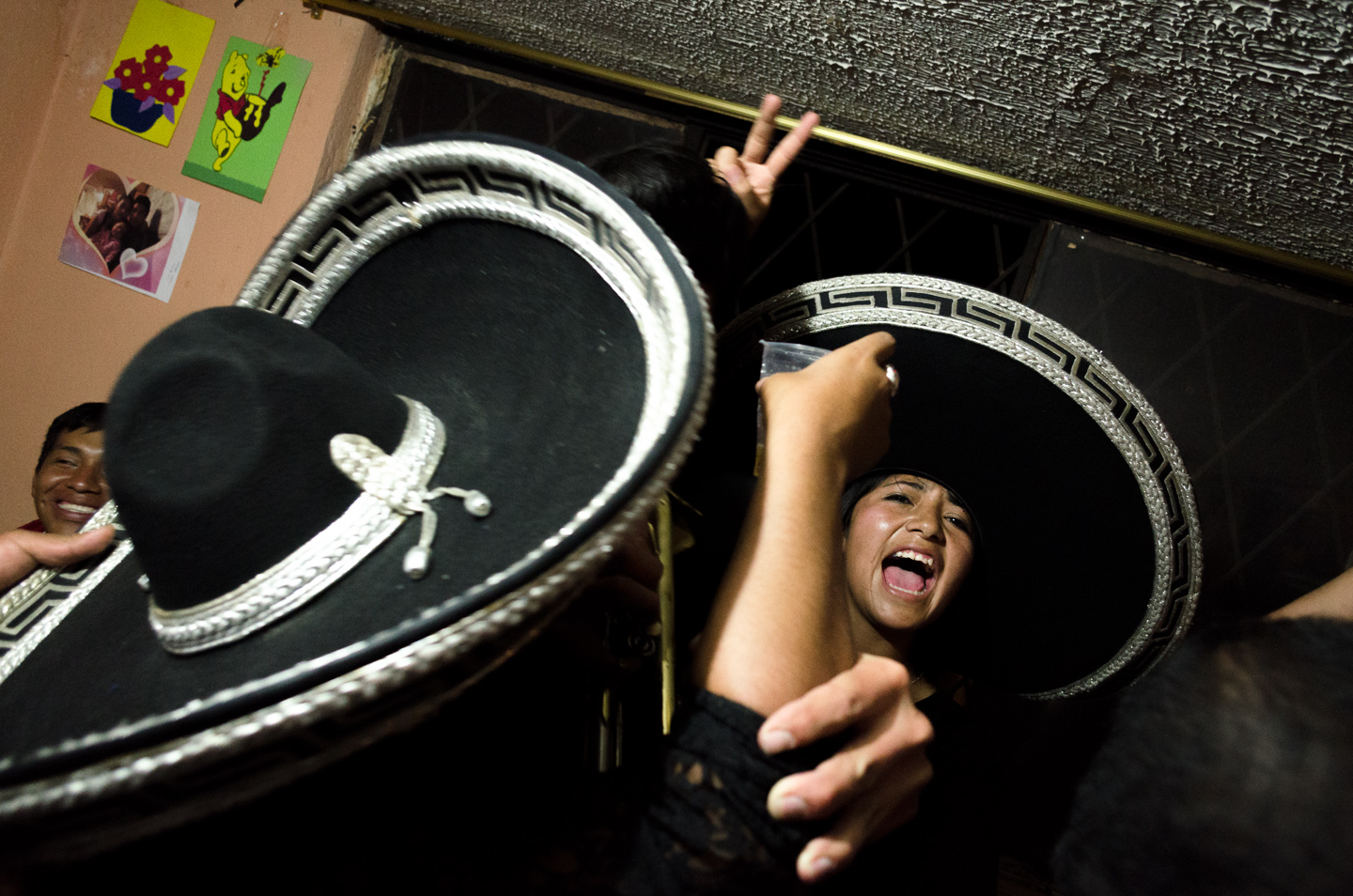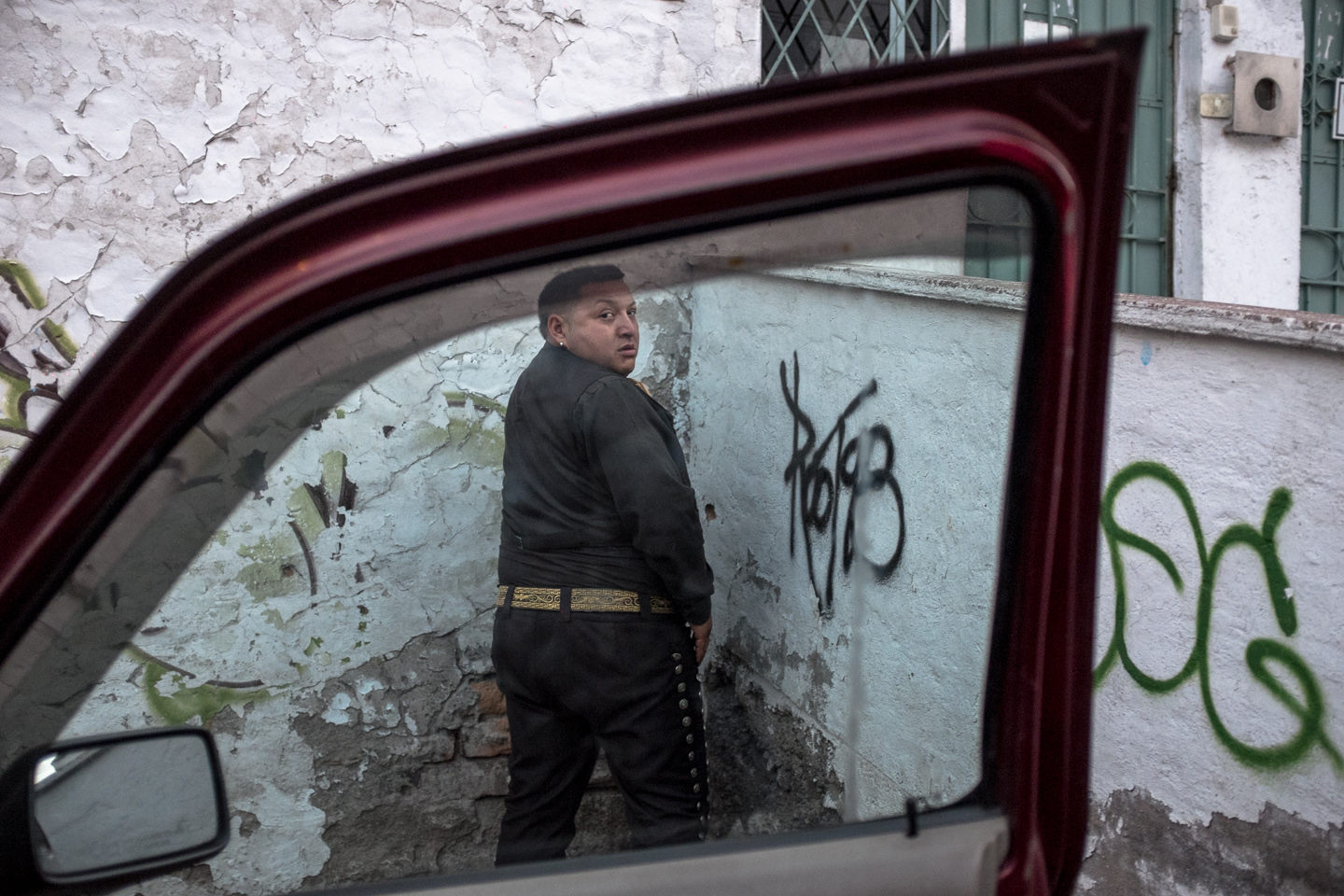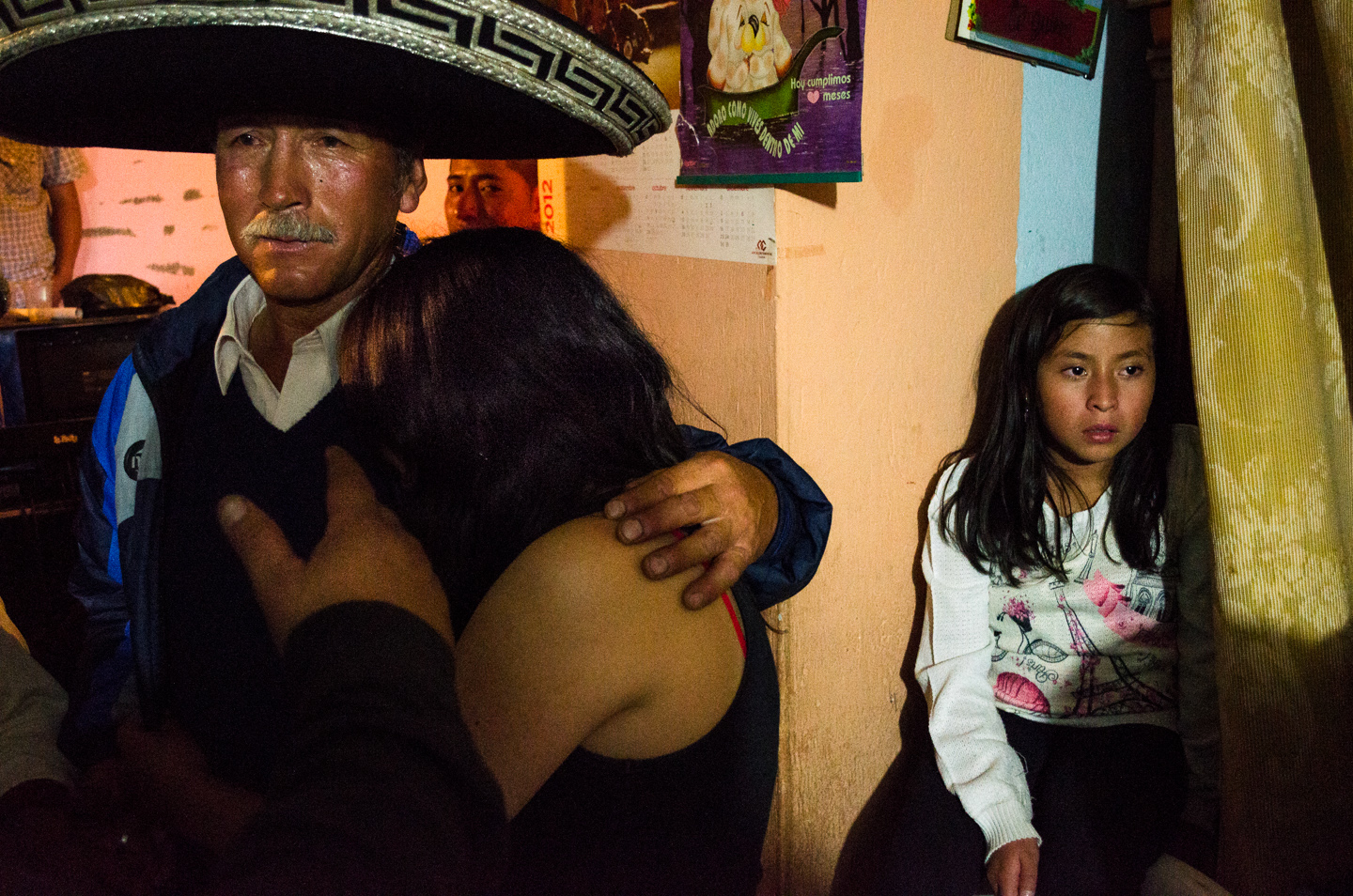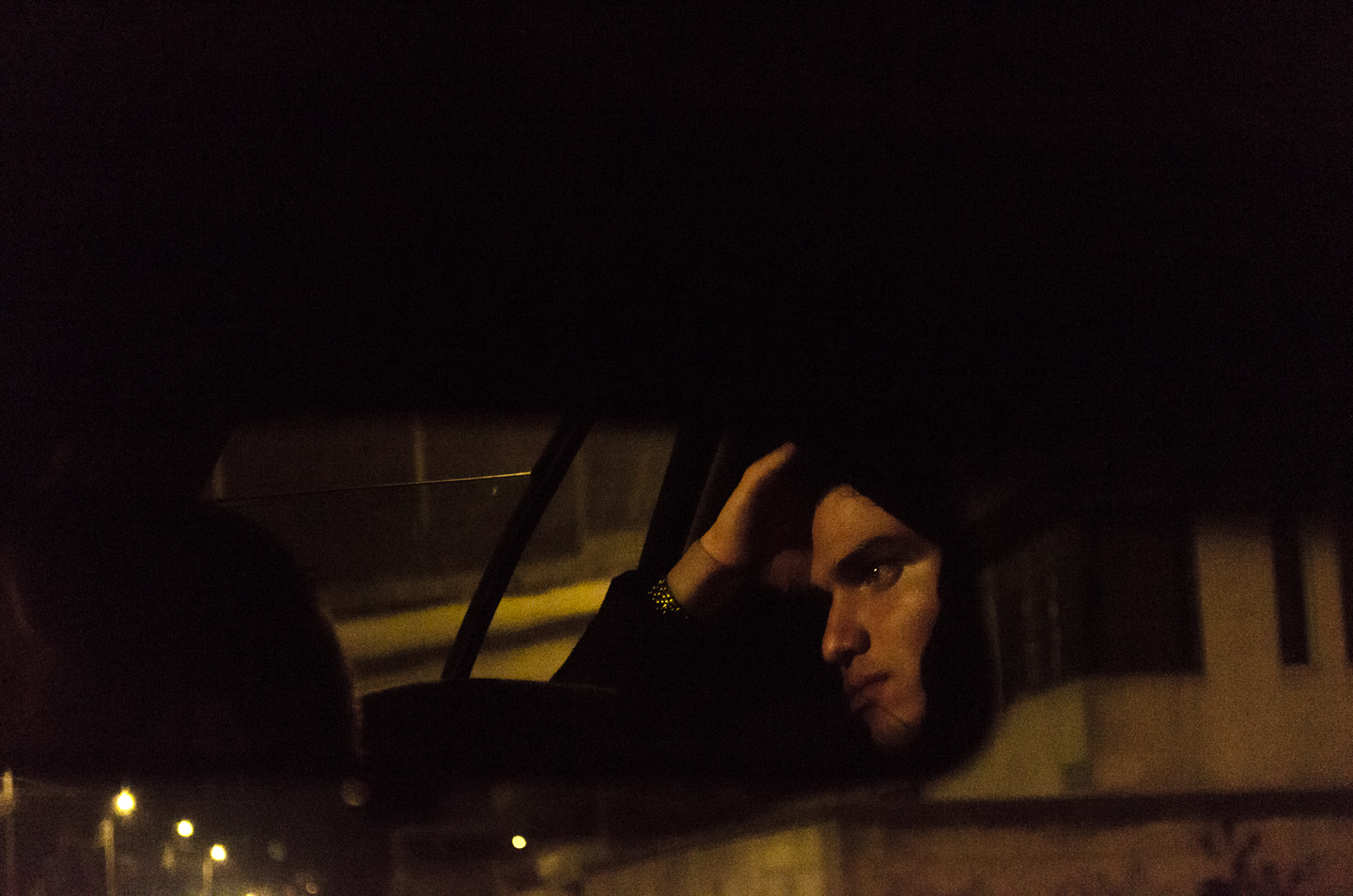 Saturday. At 5pm I called Mr. Allen from the agreed site, a gas station in southern Quito. "We are already arriving" - he said – "we'll be there shortly". An hour later I called him again. "We are delayed a bit because we forgot an instrument and had to return to pick it up, but we're getting there, please wait a momentito".
When they finally arrived, they reduced the speed of the car and made signals for me to follow them. I ran after the car for about two blocks. They stopped in front of the house where the first show of the night would take place. From a small Volskwagen Golf 94 emerged five musicians dressed in their mariachi costumes with instruments and a sound amplifier for Gabriel, the singer.
The first show is usually one of the quietest. At that hour, customers haven't had the time to drink a lot and the party is not turned on. The band will help with that. "What are we celebrating?" - Gabriel asks. "Whose birthday is it? What's the name? How old are they?" From that moment on, the singing and dancing show begins; 5 or 6 songs are dedicated to the honoree, which may very well be a girl turning 15 or 70, or a couple celebrating 50 years of marriage. They have played at weddings, baptisms, anniversaries, homecomings, farewells and even at funerals.
Every house is different and so is every show. In some houses the customers offer them something to drink, in others they offer them too much to drink, and in others they offer them nothing. There are no identical parties. The band's repertoire includes a couple of songs whose lyrics could belong in a reggaeton hit. They use them to animate the parties or where women may need some encouragement to dance. Alexis, the youngest of the group, would get rid of his trumpet and ask a woman to dance. They have been hired, yes, but they have also been invited, so it would be strange if someone refused an invitation to dance.
The moments between party and party are also part of the night. When they run from one place to another, crossing the south of Quito in the old Golf, they may be euphoric or in complete silence. The mood in the car depends on the previous party. If there was good atmosphere and drinks and women have invited the rest of the group to dance, for the rest of the night, they have their own celebration.
The show finishes and they must run to the next. Allen is responsible for collecting the money while answering another call on his cell phone: "We're almost there, please wait for us a little while. We have forgotten an instrument and had to return to pick it up."