Cholitas [by Ivan Kashinsky]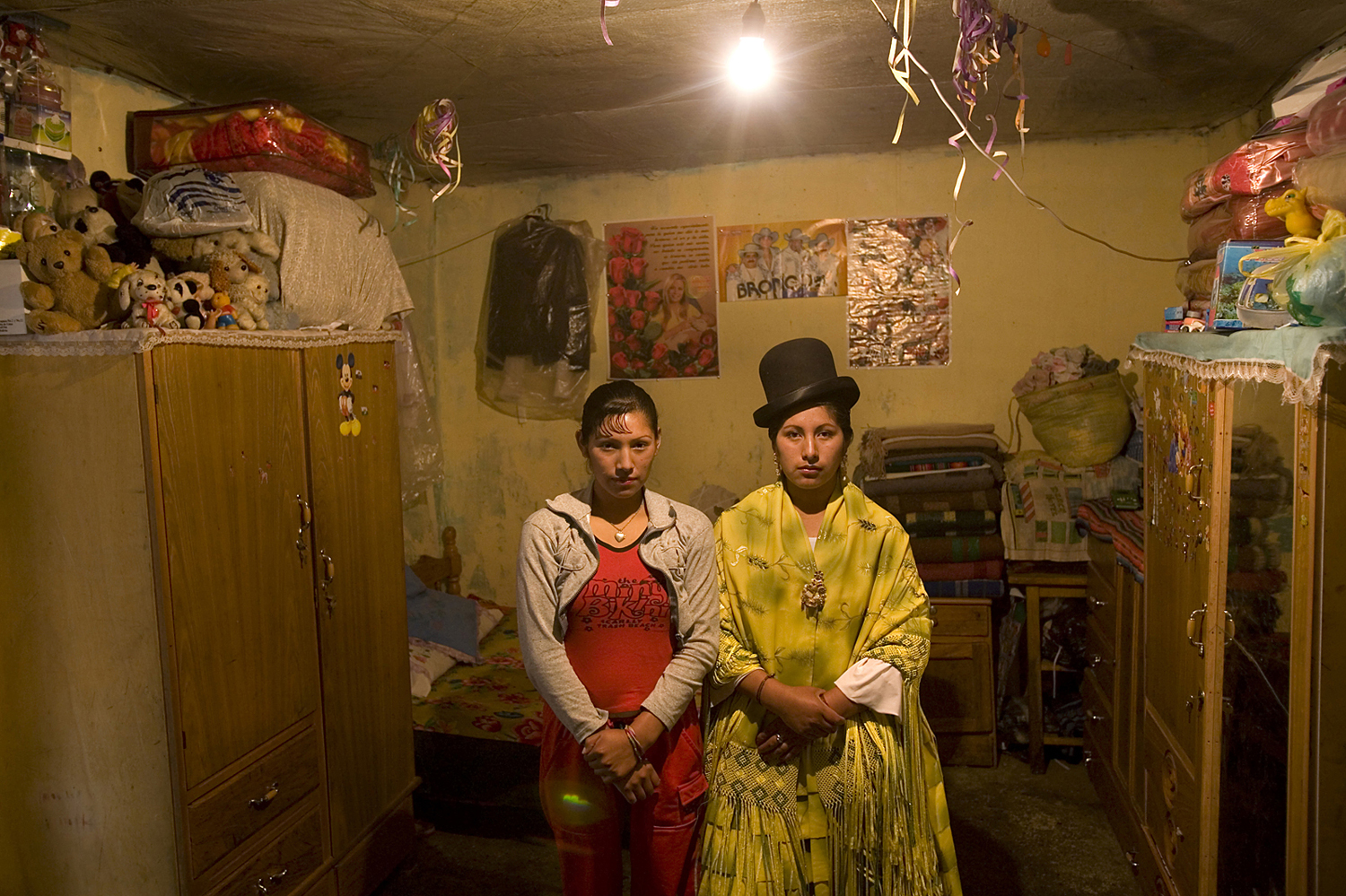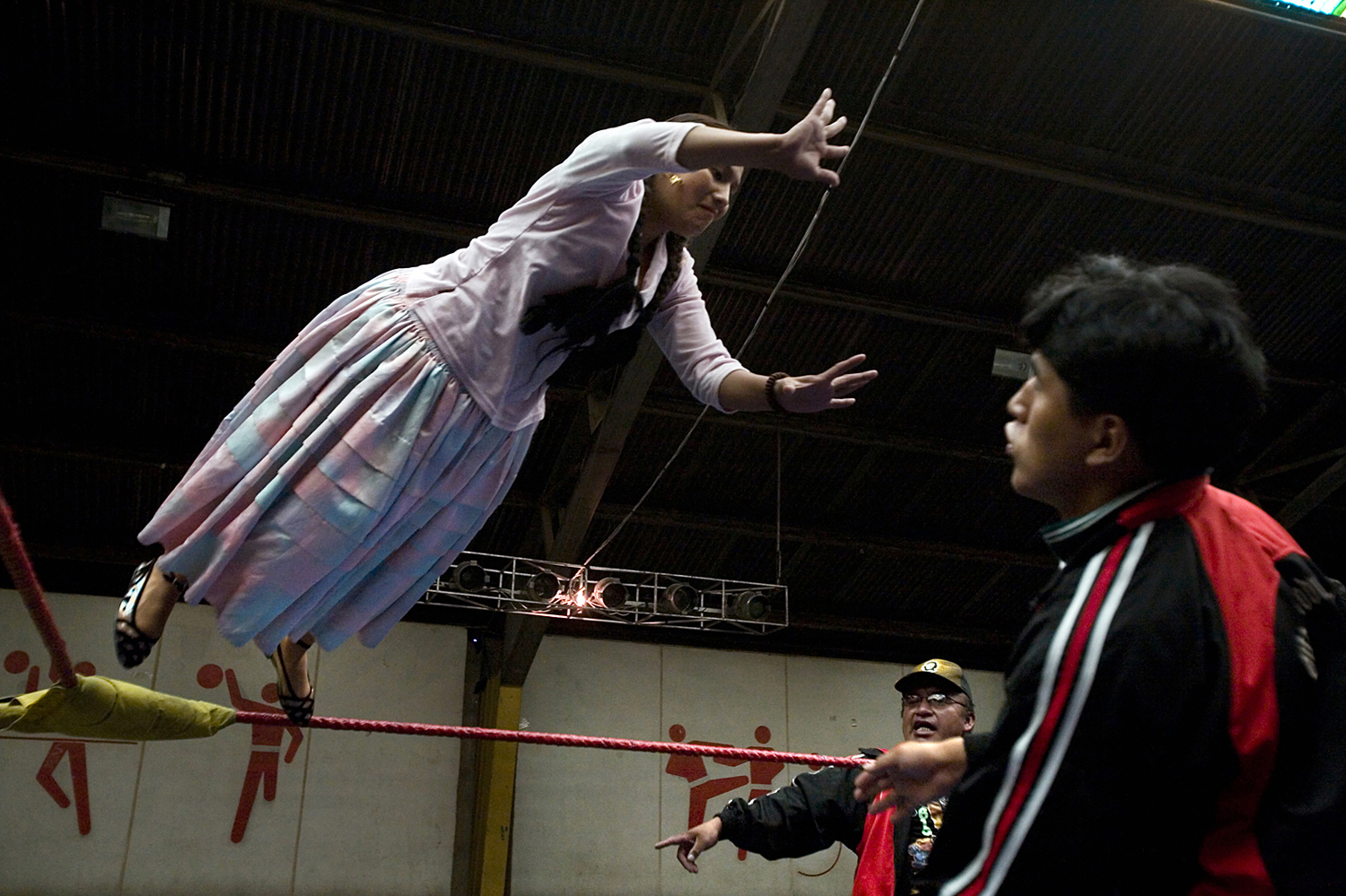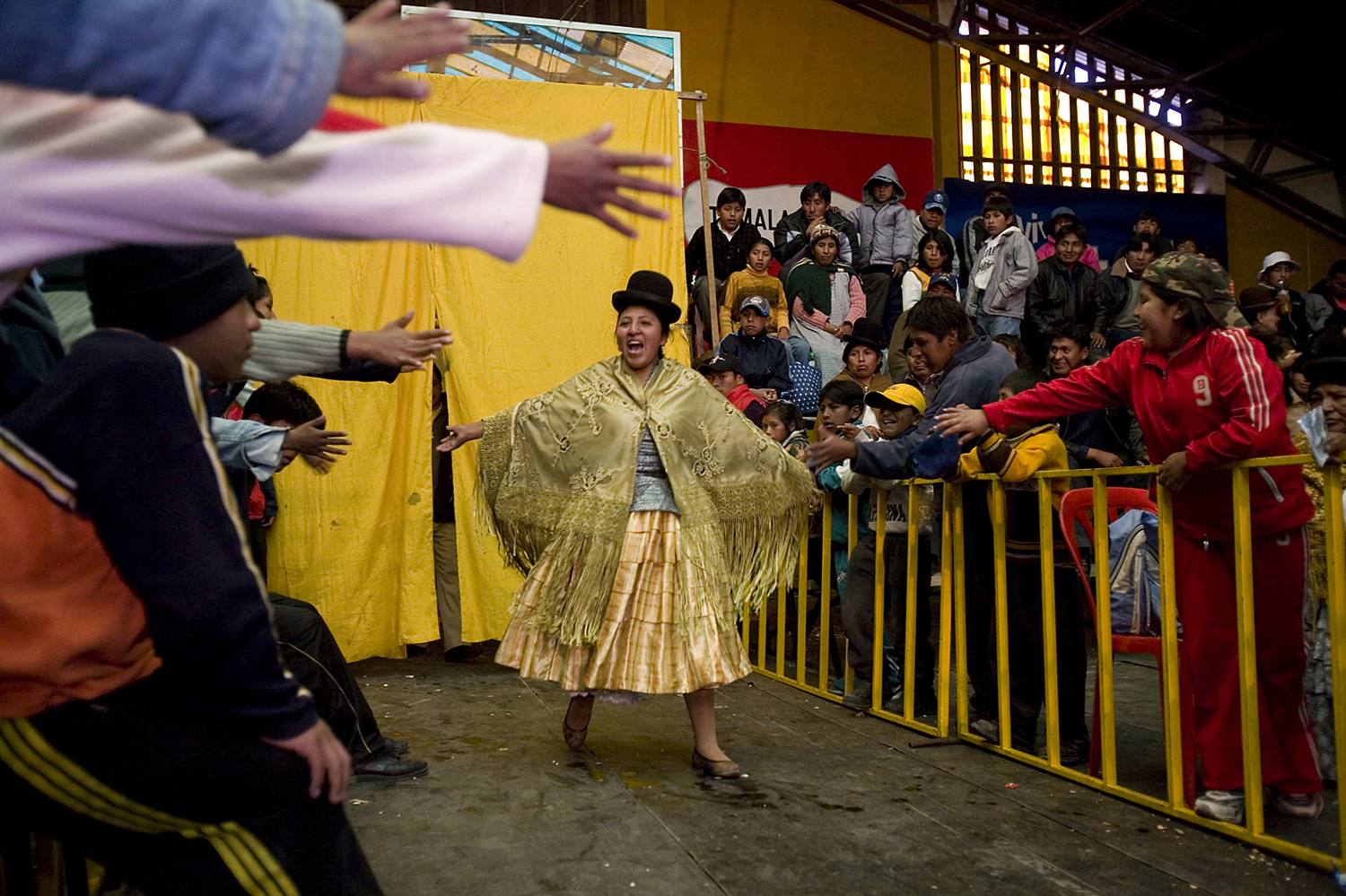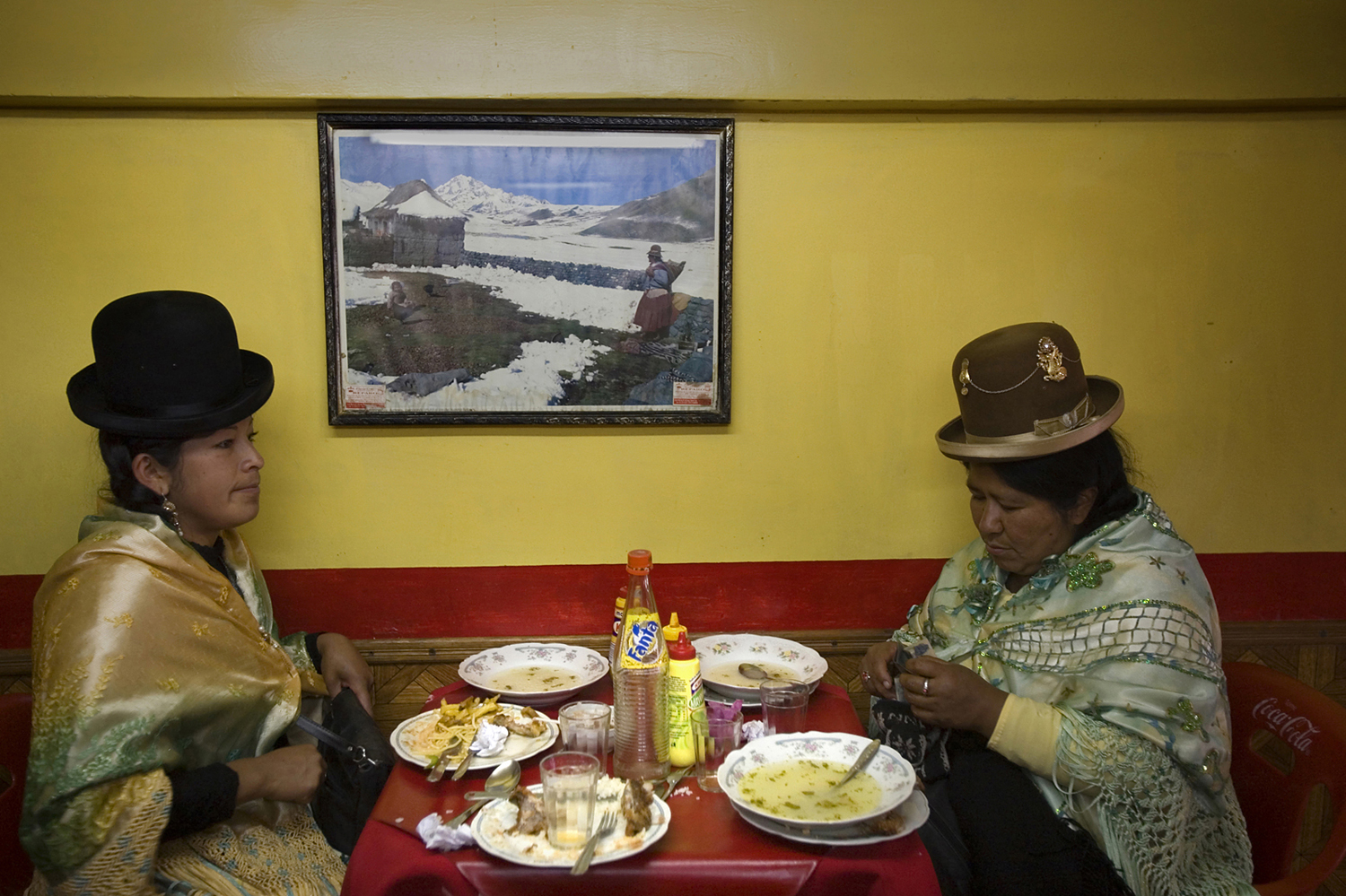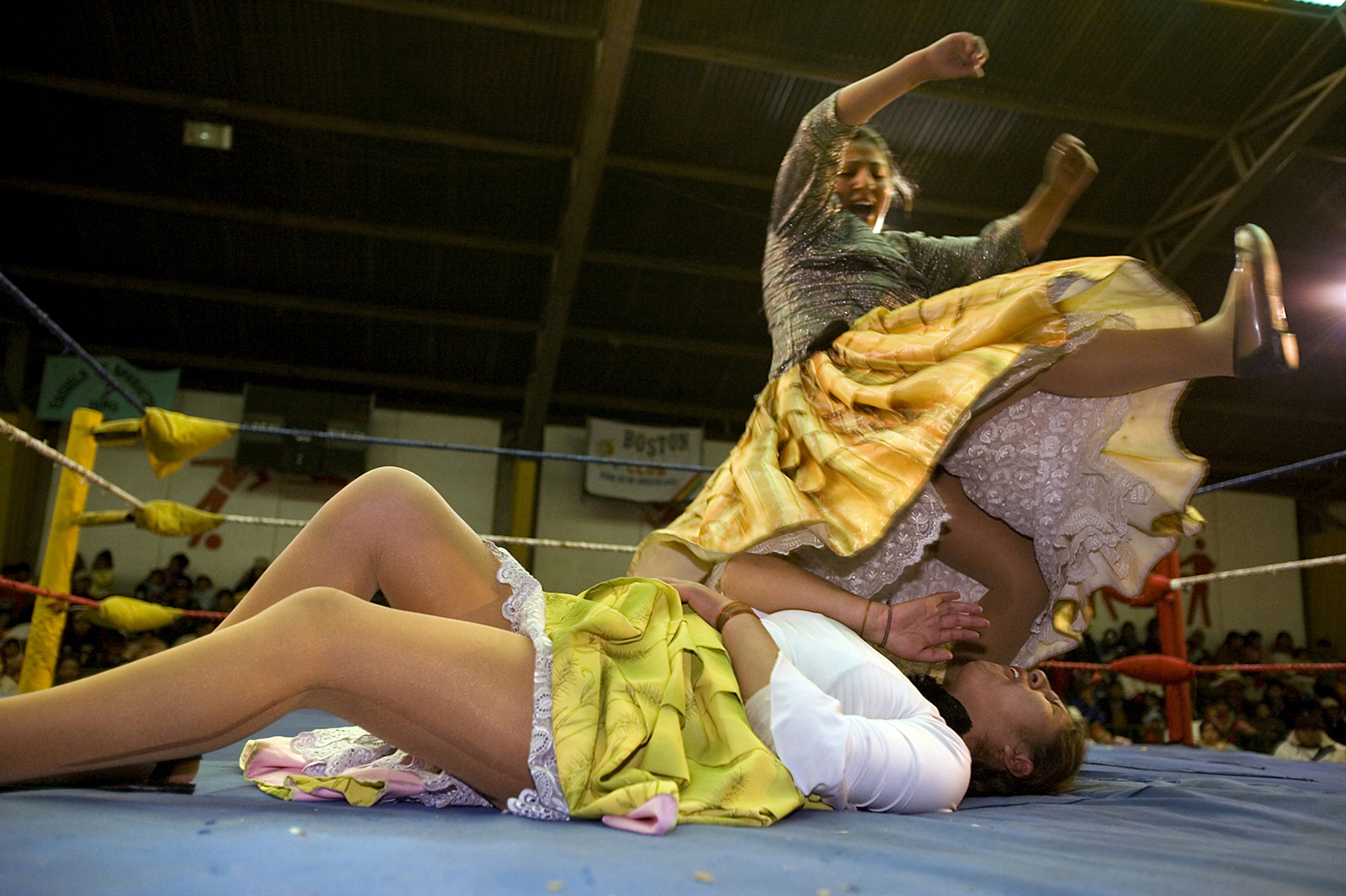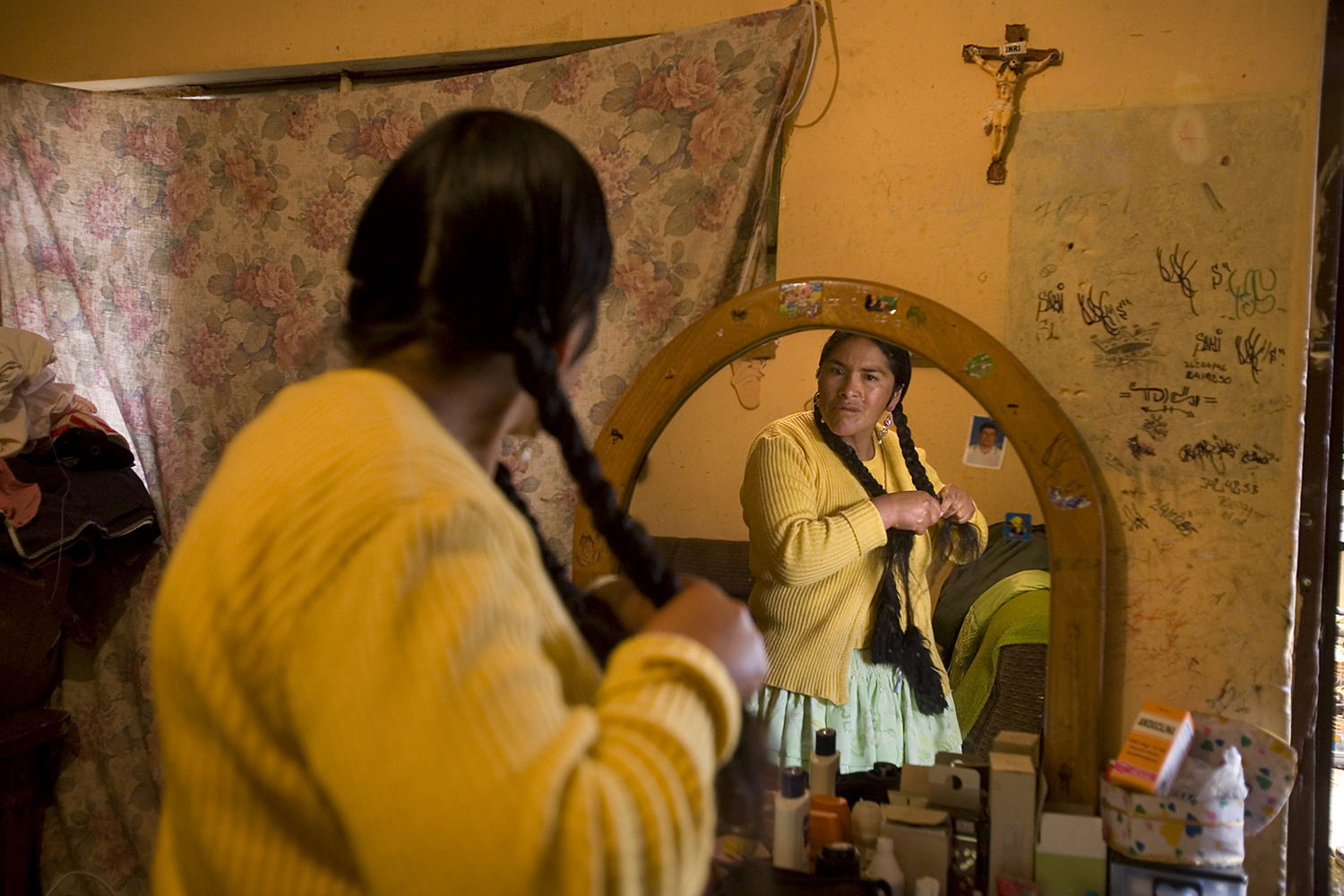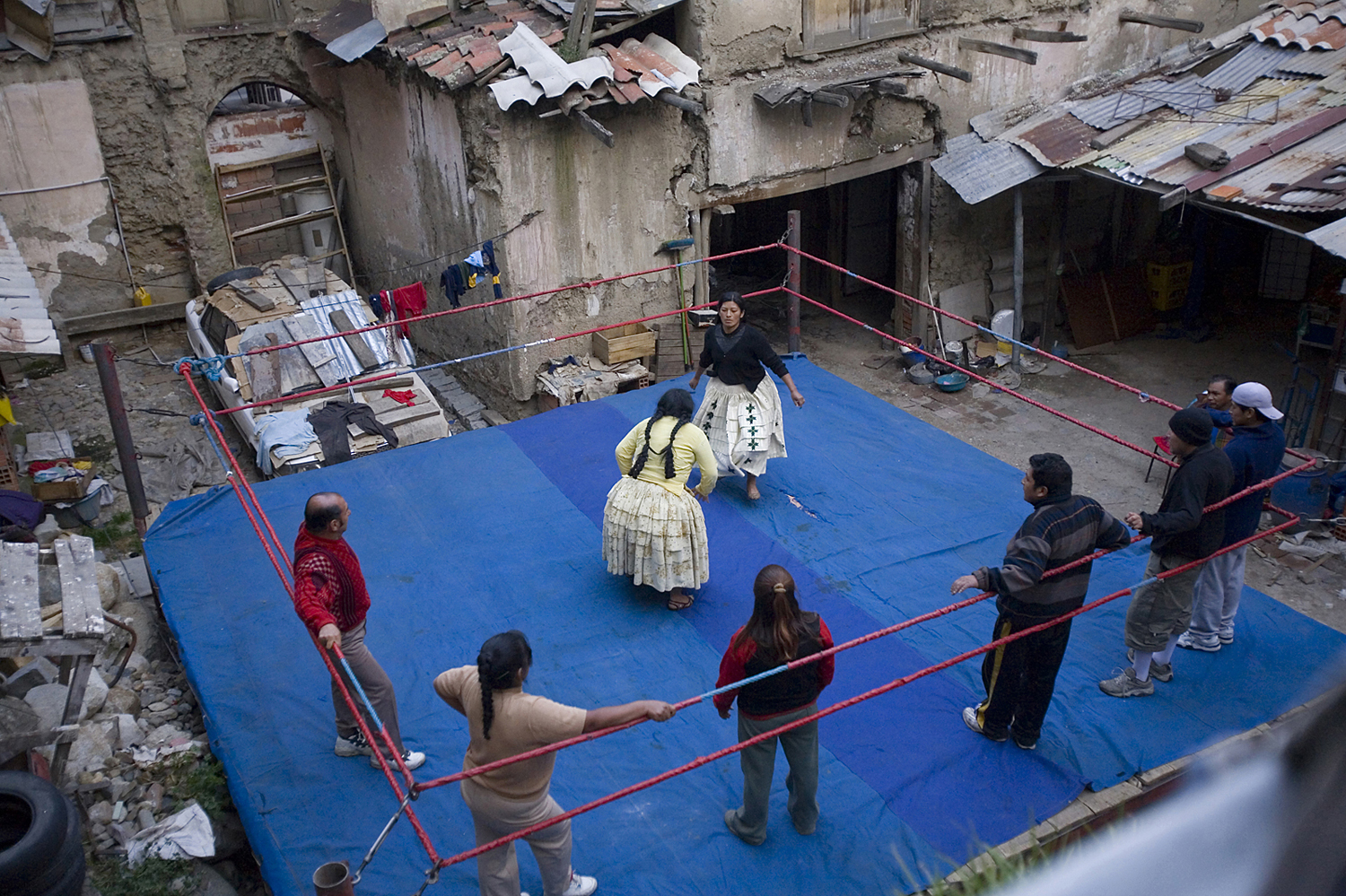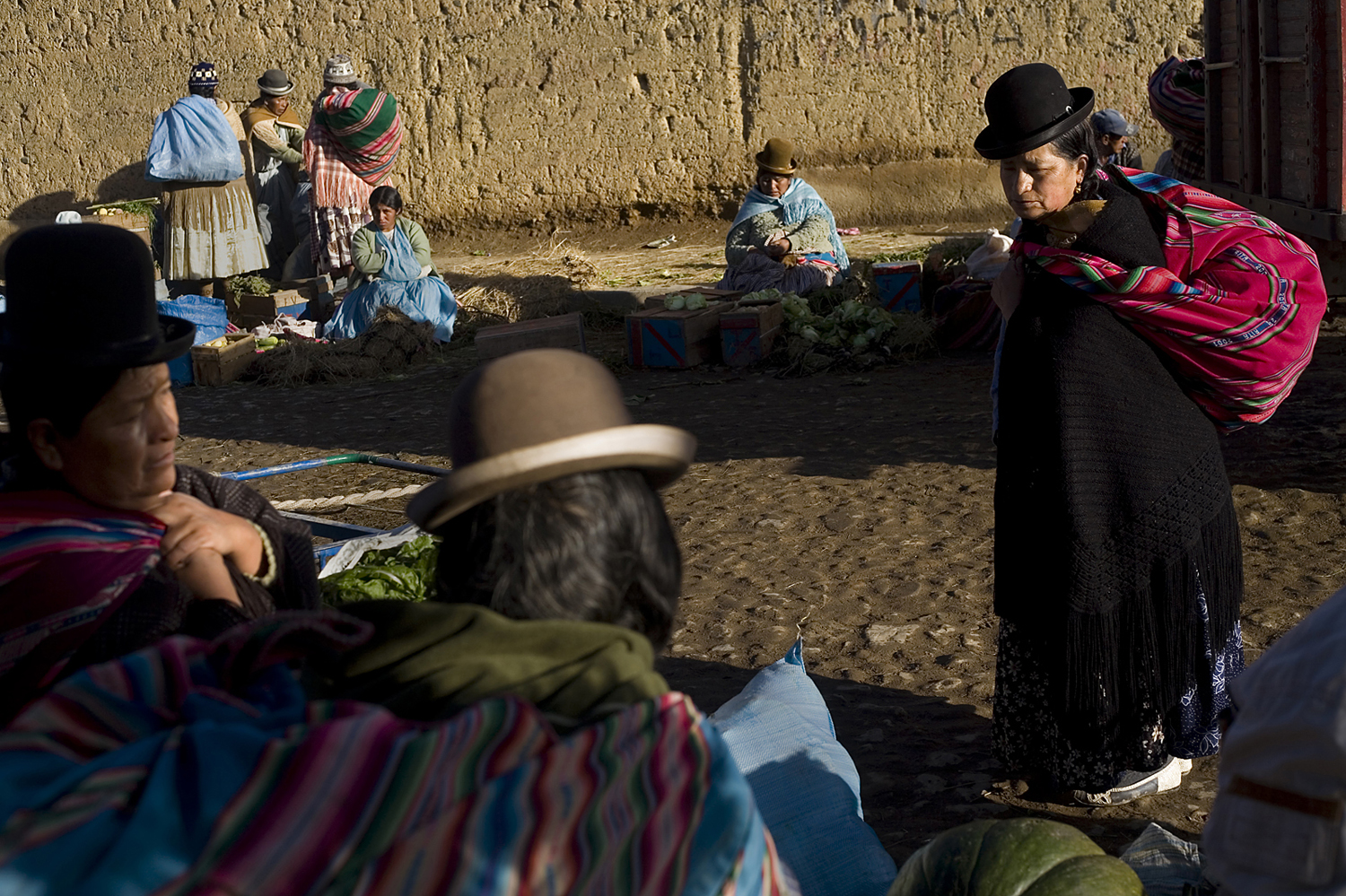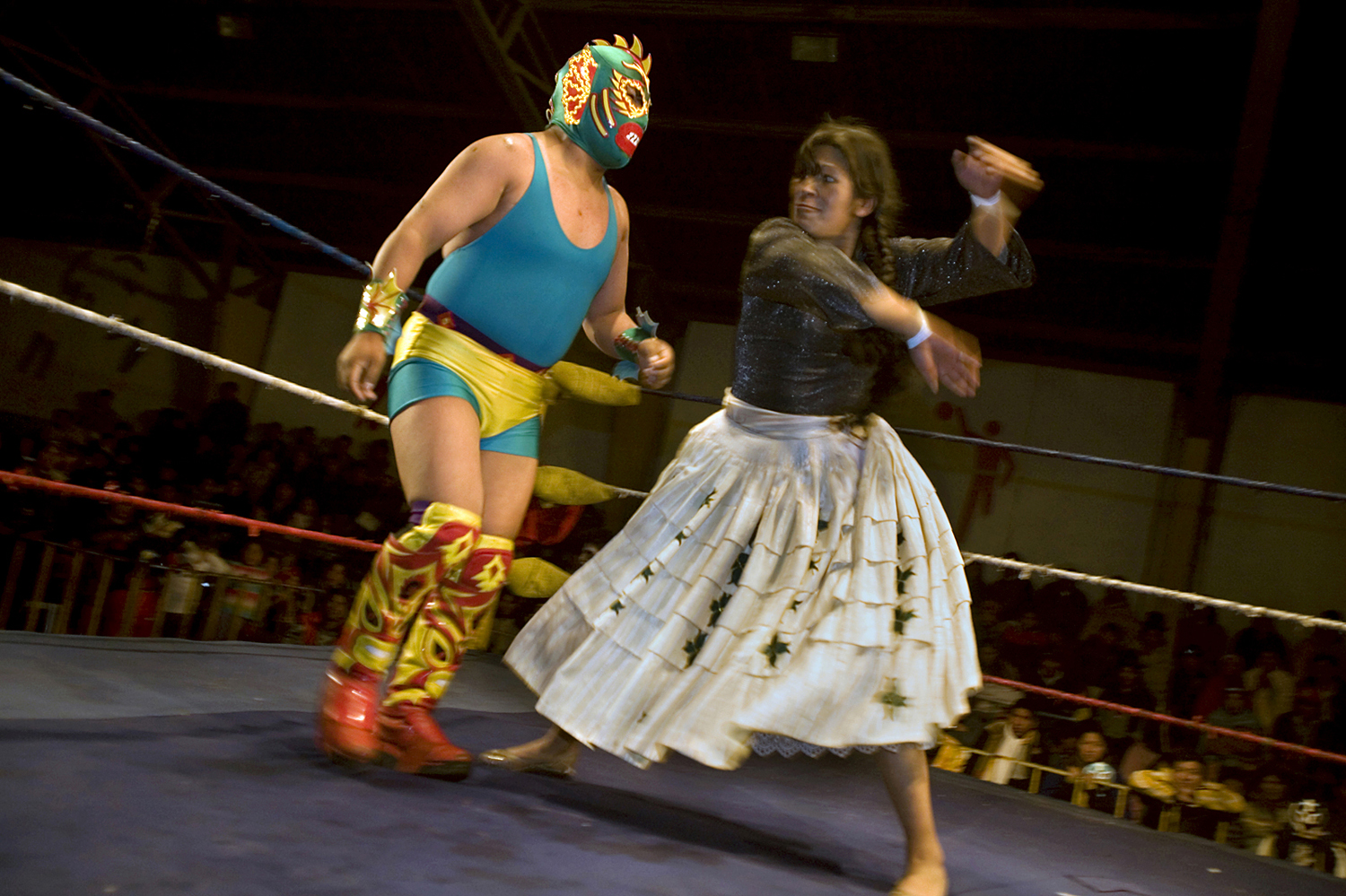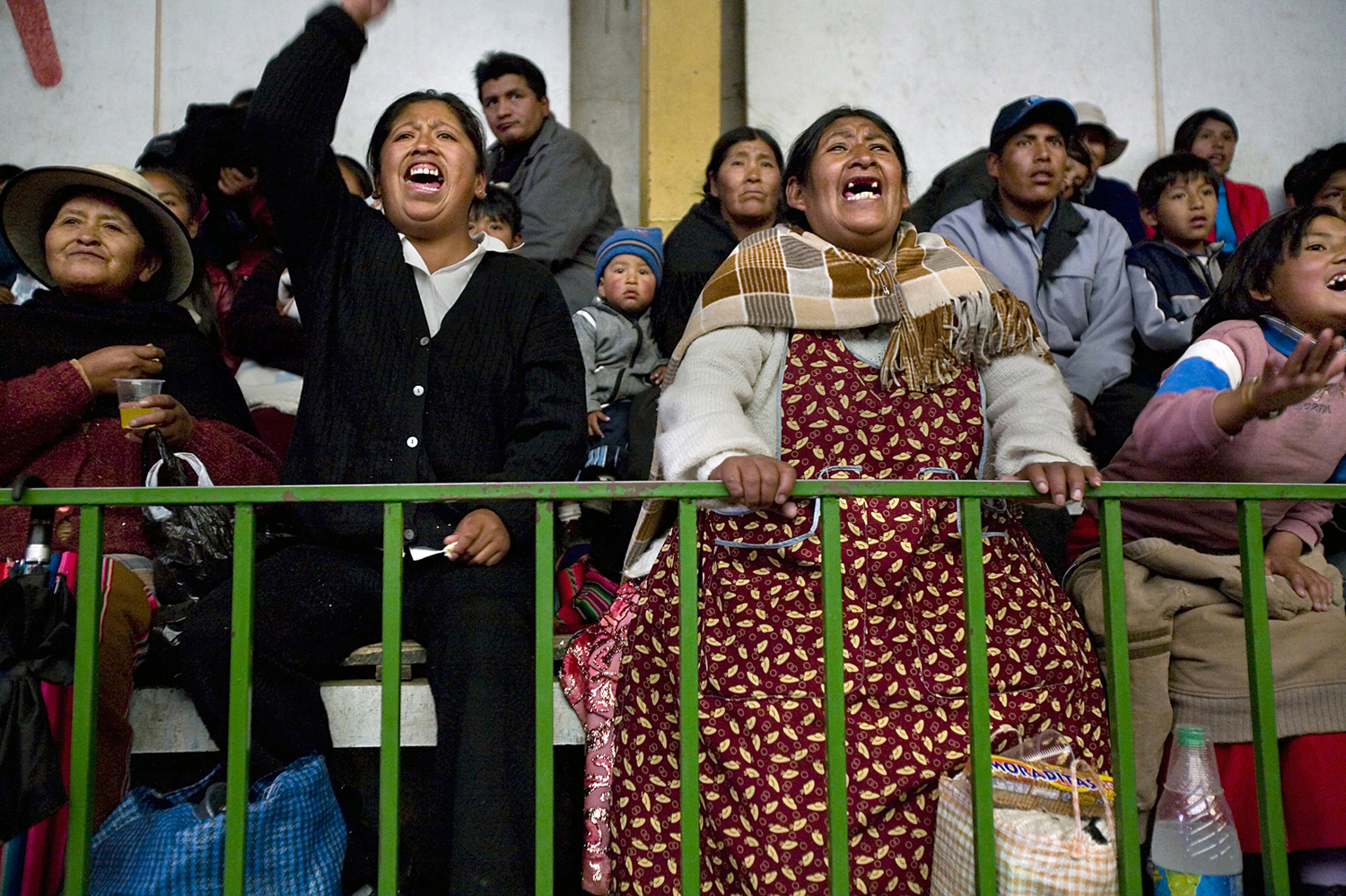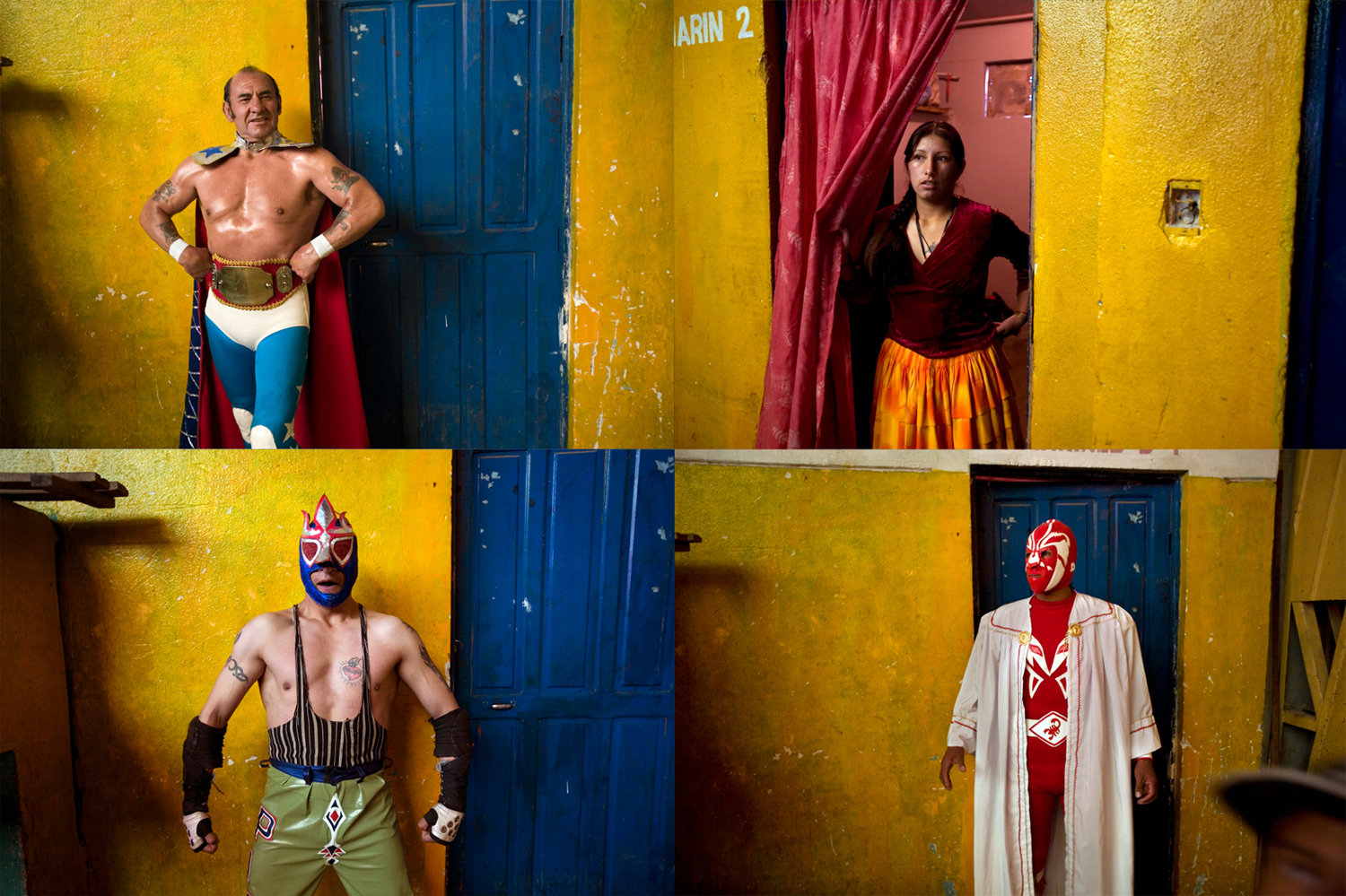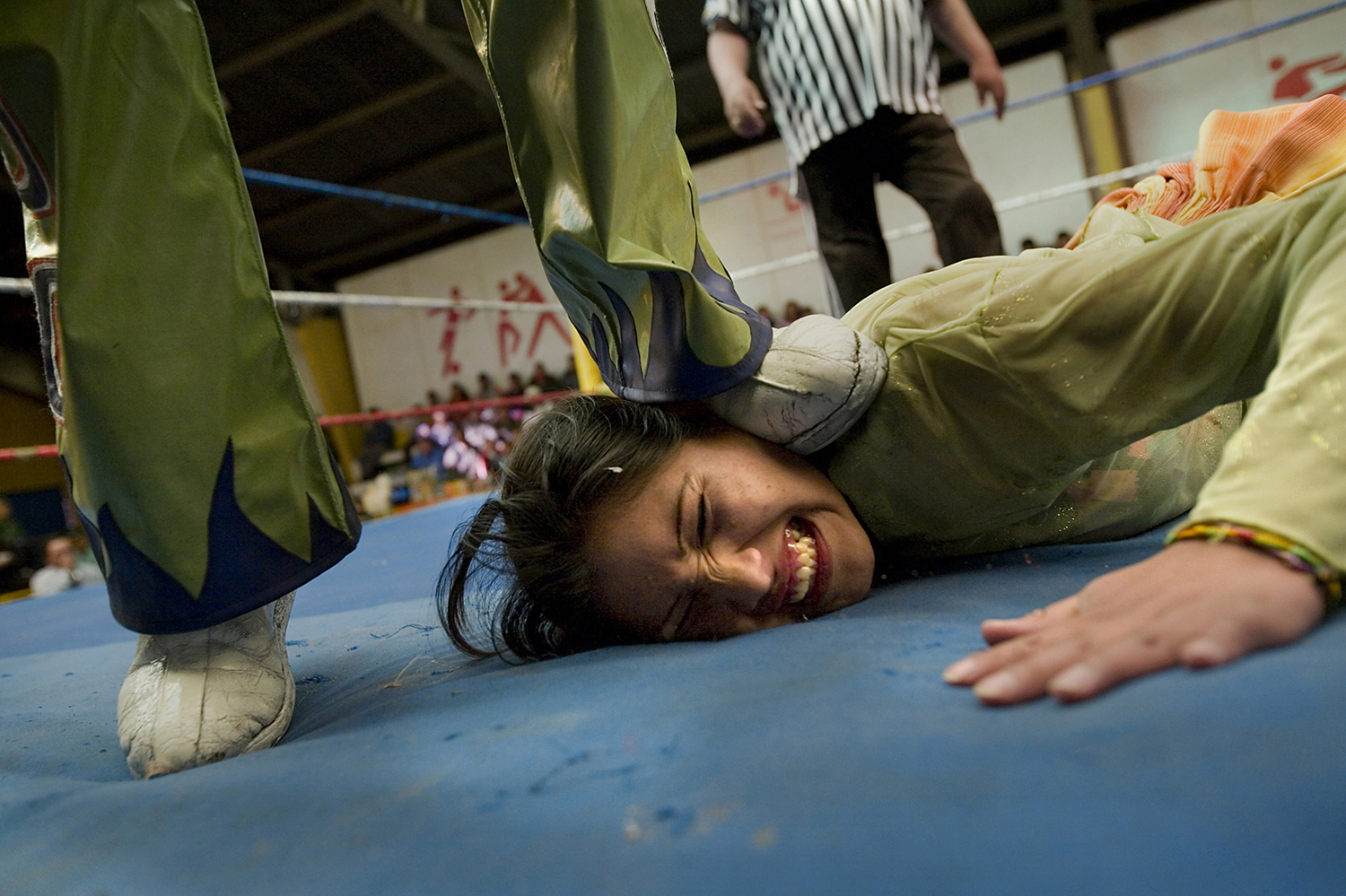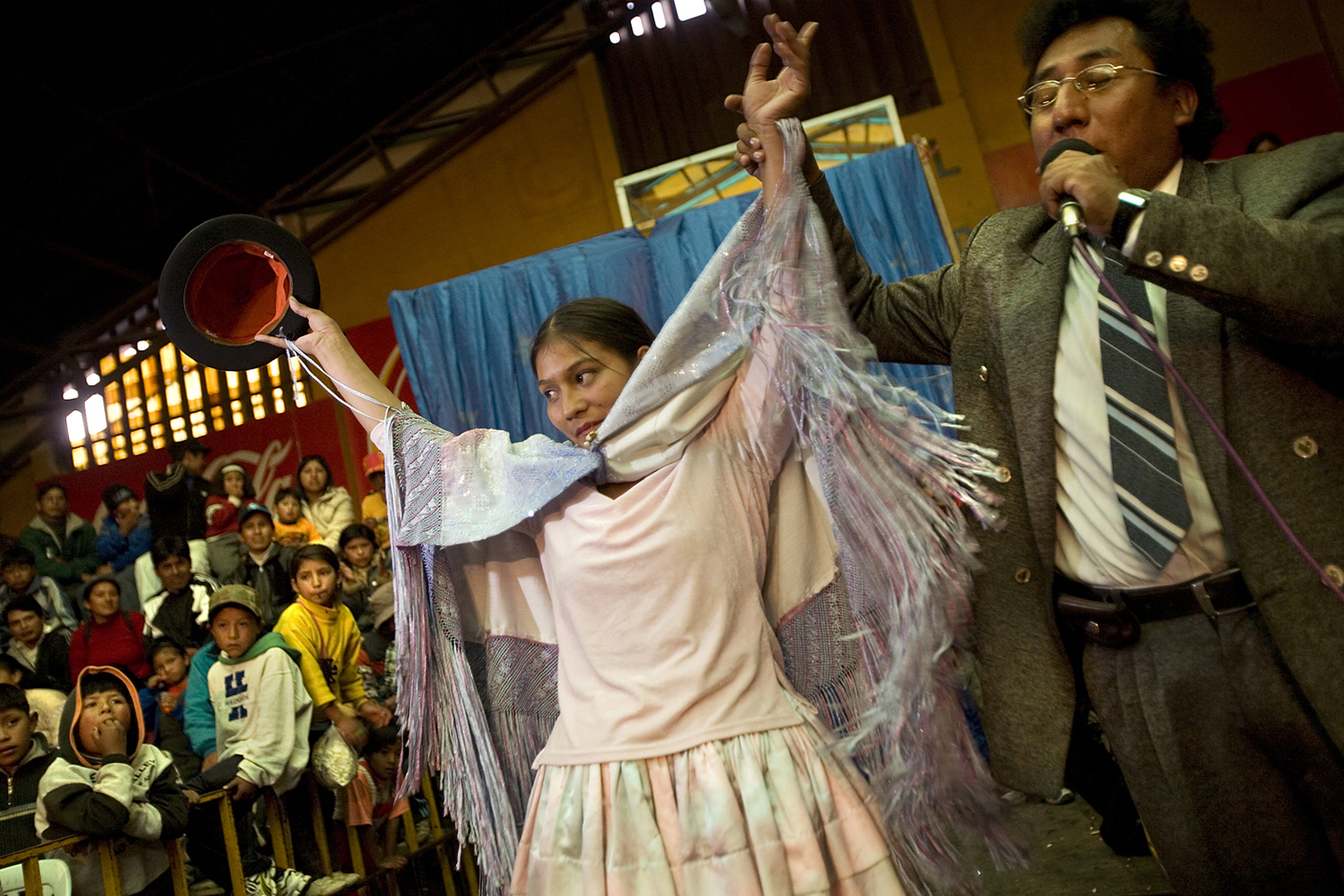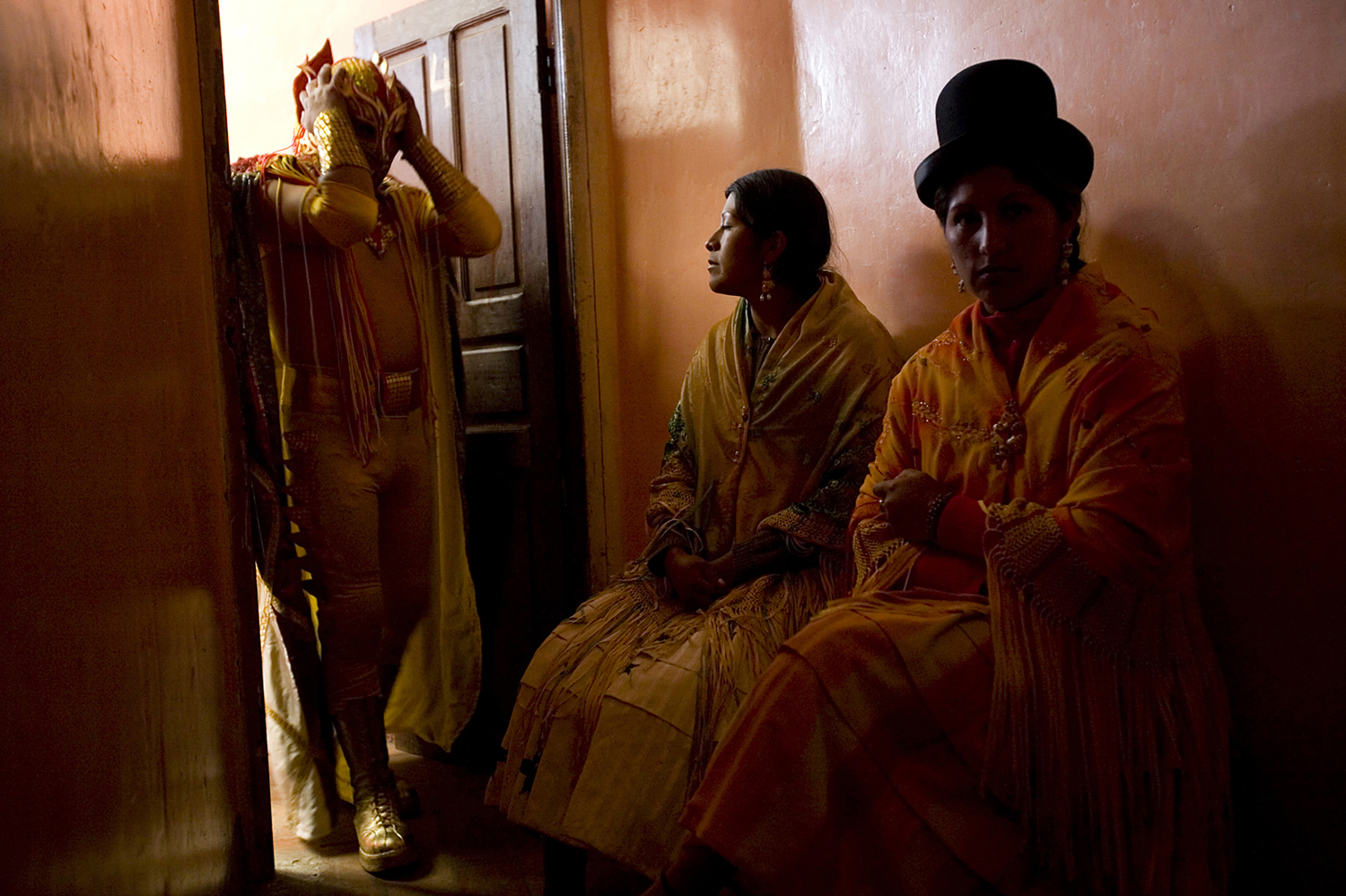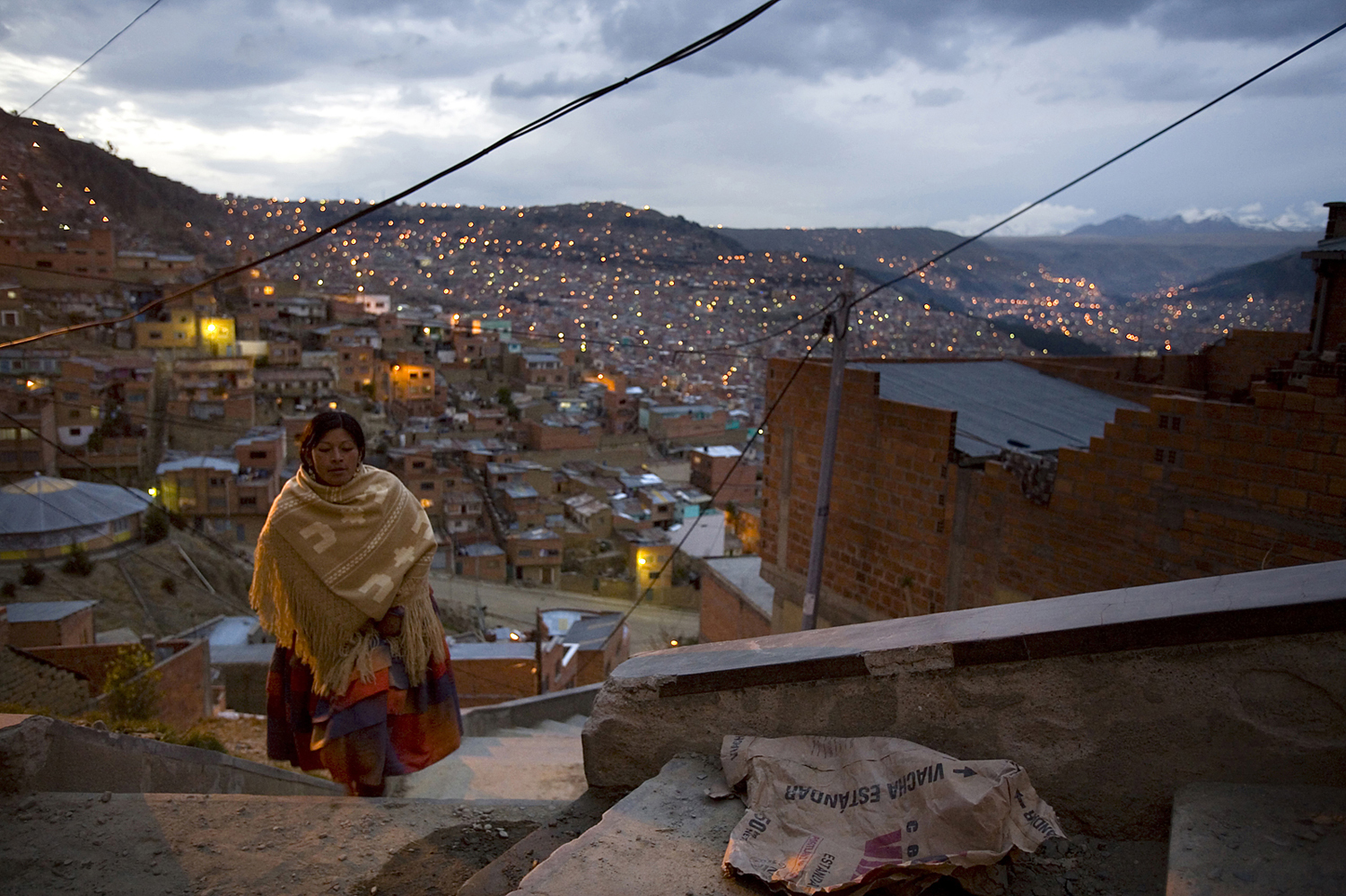 Carmen Rosa worked in a restaurant where she sold traditional food high in the Bolivian Andes. Like most Aymara Cholitas, she wore large colorful dresses and bowler hats slightly tipped to one side. Unlike most Cholitas, Carmen leaped from ropes and tackled big sweaty men. She had become one of Bolivia's most feared heroines. Carmen Rosa gained international fame because she followed her inner passions and became a lucha libre super star.
She began training in the back streets of El Alto, a large city populated by indigenous people, looking out over La Paz. Carmen and many other Cholitas fought under Juan Mamani in a group called "Los Titanes del Ring". In El Alto she rose above the typical machismo attitudes and went toe to toe with Yolanda la Amorosa and Juanita la Cariñosa, as well as male wrestlers, such as Ninja Boliviano, and El Gran Rojo. The Cholitas were a smashing success and Carmen Rosa became the champion of lucha libre in Bolivia.
Carmen believed Juan Mamani was using the women by paying them practically nothing and treating them like second-class wrestlers. After years of fighting, a group of Cholitas broke away from the Titans and Created Diosas del Ring, or Goddesses of the Ring. Every week they set up their make-a-shift ring in a dirt patio in back of the restaurant. Here the women practiced their moves as their long braids soared through the air, before they had to disassemble the ring so that the landlord didn't find out. The Cholitas refused to give up the fight and were determined not to be used by anyone. Now they were their own bosses.
Up in El Alto, where llama fetuses are burned on the streets by brujas, or witches, the Cholitas walk with pride. In a twisted play of globalization these women have broken all the norms. They have fought through insults and sexist remarks to become the goddesses of the Bolivian Andes.